« Discover a magical place in the heart of the vineyards, your home in Champagne, very close to Reims ... »
Enjoy unforgettable experiences at the Château de Sacy, with its Gastronomy and great Hospitality !
Our expertise will ensure you have the very best memories of our House !
Our Gift Boxes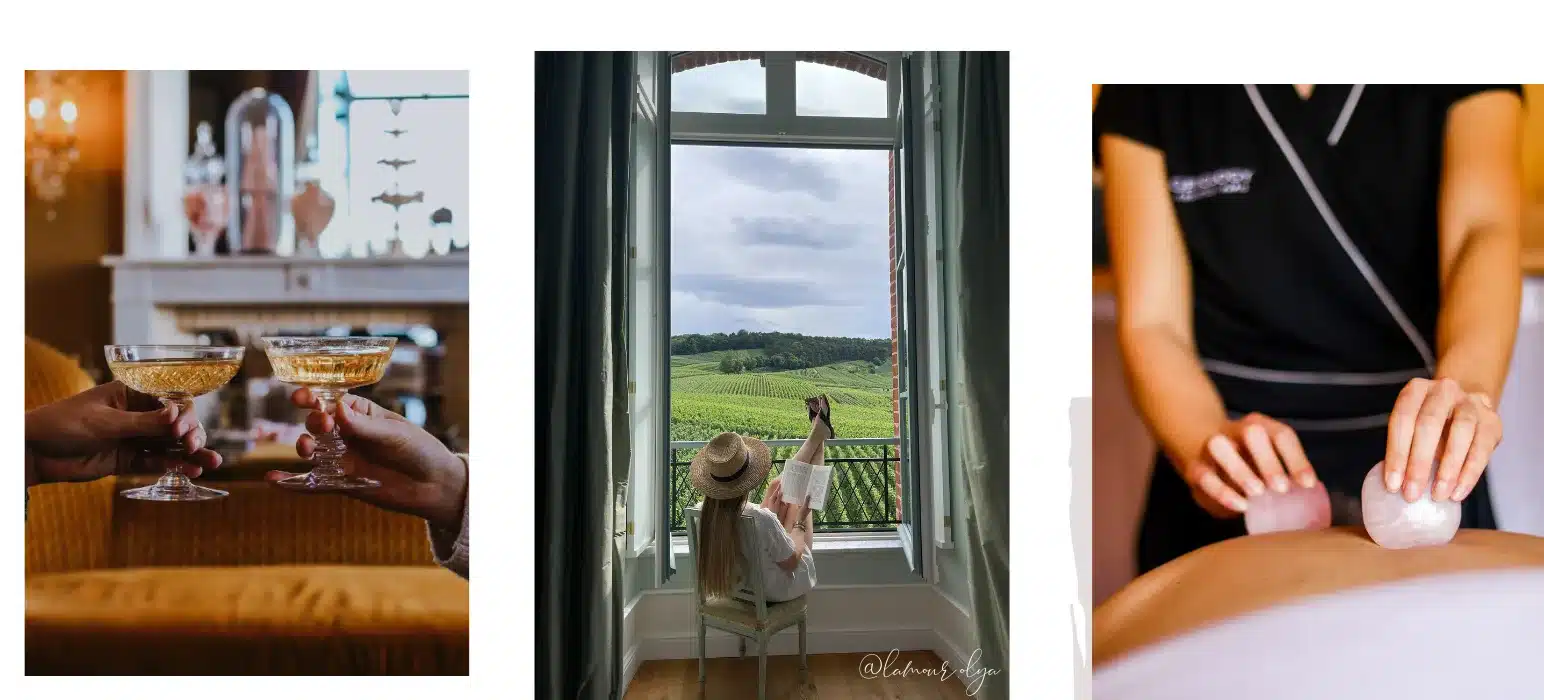 Reims and the surrounding area is a dream destination for lovers of nature and of Champagne, available under the Millésime label.
Treat them to an unforgettable stay at the top of the Reims Mountain, in the heart of the vineyards…
An exotic experience that will entice your loved ones to travel.
Rue des Croisettes, 51500 SACY